Don't Read This Book
Magdalena Wallace is the greatest writer in the world. She just doesn't know it.
When she wakes up chained to a desk next to a stack of typed pages and the corpse of the person who read them, she learns just how dangerous her book can be. Rescued by a vampire, a werewolf, and a golem, she's on the run with the manuscript — and the fate of humanity — in her backpack, and a whole lot of monsters hot on her heels!
"Don't Read This Book is a whimsical, fast-paced, delight; snappily written, deliciously funny and smart, and full of affection for its characters. Benjamin Gorman may be the coolest high school English teacher ever. Just reading this book taught me how to write better dialogue."

- New York Times bestseller Chelsea Cain, author of Heartsick, Mockingbird, and Gone




"At once hilarious and heartbreaking, fantastical and ripped-from-the-internet real. DO read this book, if you dare!"

-Karen Eisenbrey, author of Daughter of Magic and The Gospel According to St. Rage




"Witty, sinister, and smart as hell. ...a hot, bloody, socially conscious riot with a Black, Latinx, lesbian, atheist protagonist at the heart of it, and a book within itself that may eat your mind."

-Charles Austin Muir, author of This is a Horror Book




"Read this book twice — once for the fantastical tale and once for the deeper observations."

-Kim Cooper Findling, author of The Sixth Storm and Day Trips from Portland





"... smart, determined, and filled with really stunning prose ... maybe one of the best books I've read!"

-Sydney Culpepper, author of Pagetown, editor of Strongly Worded Women




"Do not read this book! I implore you. You, who doesn't like fast-paced, hard hitting action, tight dialogue, and supernatural mysteries. You, who hates being entertained and the idea of underground societies and international intrigue. You, who hates being thrilled and chilled. Do. Not Read. This. Book."

-John Dover, author of A Song for Charlie: A Johnny Scotch Adventure




"Ignore the title and read this book! In best tradition of Christopher Moore, Gorman uses mind twisting satire to point a finger at many of the beliefs that are woven too tightly into our society. I found myself chuckling to the point of tears at the not-so-subtle representations of a cult of personality used to subvert those eager to follow a belief, any belief. But the most compelling character, Lena, spoke to my heart and soul about finding one's own truth. So, yes, ignore the title and read this book if you want an assist along the road to finding your own truth."

-LeeAnn McLennan, author of the The Supernormal Legacy trilogy
Available now!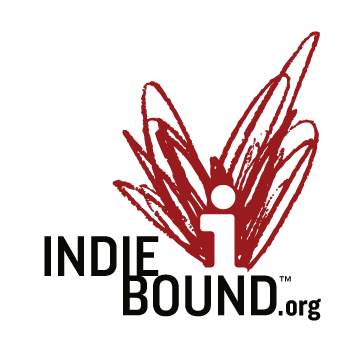 I always encourage folks to support their local independent bookstore. Want to know where to find Don't Read This Book in a local independent bookstore near you? Click the IndieBound.org logo:
Until April 19th, you can order your copy (and consider getting one for your local library) using the Kickstarter here and get some extra swag!
You can order it online from Mysterious Galaxy in San Diego HERE. Great bookstore (and they hosted a signing).
Get it at Barnes & Noble HERE. They support indie authors and have had me in to sign books at a couple locations.
Get it on Amazon HERE.
Get it at Powell's HERE.
If you're in the area, check out Books Around the Corner. It's a great bookstore and they were kind enough to host a signing!